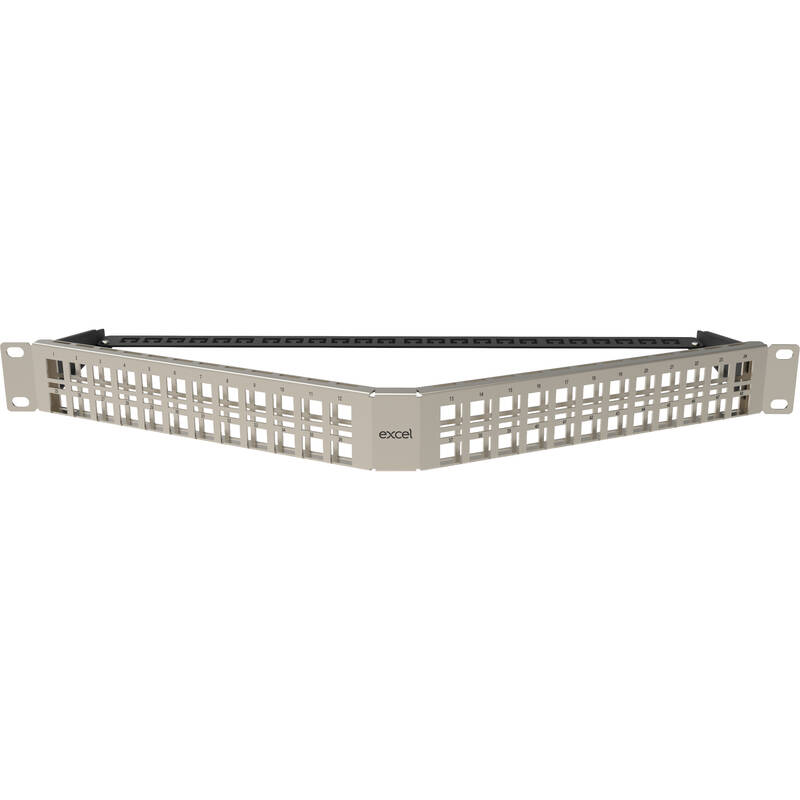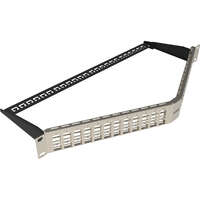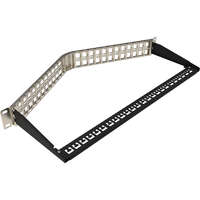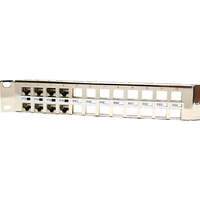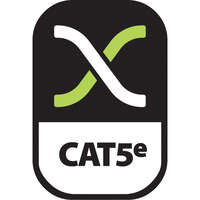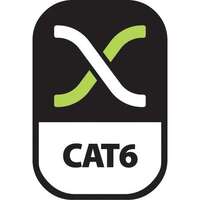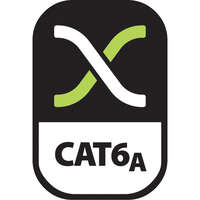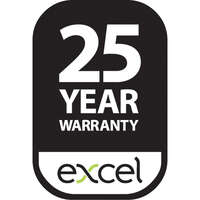 Excel Unloaded 48 Port Keystone V Patch Panel Frame UTP/STP 1U Silver
Part Code: 100-096
The Excel 48 Port 1U Keystone "V" Patch Panel allows the low profile keystone jacks to be presented in an angled patch panel configuration. Its special design allows release of the jacks from the front for either row. The patch panel is designed to accept all of the Excel unscreened and screened low profile keystone jacks from the Cat5e, Cat6 and Cat6A portfolios including 100-202, 100-215, 100-179, 100-181, 100-182, 100-184.
This panel includes a rear cable manager to allow the cable to be dressed into the panel neatly and securely. The "V" shape of the panel presents the jacks at an angle to the front of the cabinet that reduces the strain on the jack that results from the patch lead.
The patch lead is naturally routed to the cabinet/frame cable management reducing the requirement for rack mounted cable management bars.
A self-adhesive laser engraved laminate custom label solution is available from us, this includes small slots to still allow release of each keystone.
Compatible with Excel low profile Cat5e, Cat6 & Cat6A Jacks
Screened and unscreened keystone jacks
Angled "V" shape patch panel
Fast fit rear cable management
Plastic free packaging
25 year system warranty
View More
| | |
| --- | --- |
| Suitable for number of outlets / modules | 48 |
| Category | Keystone jack dependent |
| Number of rack units (ru) | 1 |
| Colour | Silver |
| Mounting method | 19 inch mounting |
| Height | 44 mm |
| Width | 482.6 mm |
| Depth | 248.9 mm |
Key Features
Suitable for number of outlets / modules: 48
Category: Keystone jack dependent
Number of rack units (ru): 1
Colour: Silver
Mounting method: 19 inch mounting
Height: 44 mm