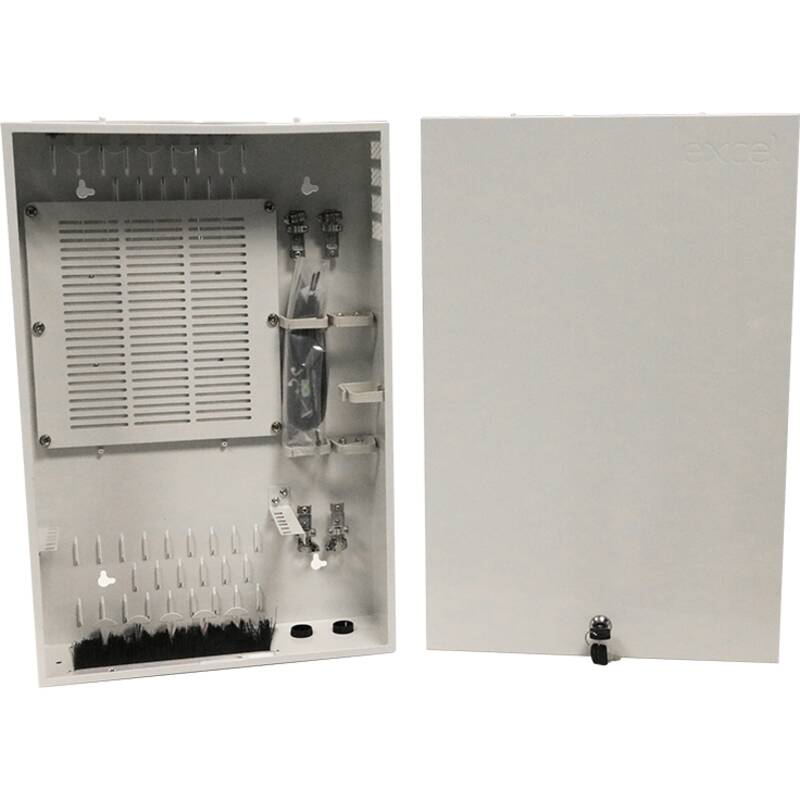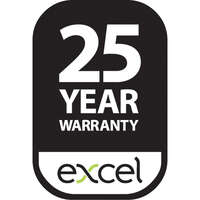 Excel Environ Medium Riser Enclosure Residential Network Cabinet 400 x 604 x 125 mm Light Grey
Part Code: 100-651
100-651 Excel Environ Medium Riser Enclosure Residential Network cabinet 400mm x 604mm x 125mm Light Grey, part of a huge range of Network Data Cabinets available from Mayflex.
The Excel range of wall enclosures has been designed to be a multifunctional set of products, which can form part of a network in multiple locations. With the ability to change the internal structures to fit most applications within a passive optical network and edge of network cabling designs, these enclosures can be adapted to house either fibre or copper (or both) within a confined space. These enclosures are suitable for risers, equipment rooms and remote locations.
The Excel Medium Riser enclosure allows equipment to be mounted on to multifunctional mounting plates in various configurations throughout the enclosure. Dedicated 10" mounting profiles offer adequate space for up to 24 RJ45 connections that allow copper and fibre connections to be fixed inside according to the customer's requirements. With the removal of the internal mounting plate, the enclosure can be converted to a fibre optic splice box, allowing up to 240 fibres to be spliced. Each enclosure has multiple cable fixing points using cable ties of two dedicated cable clamps for steel tap armoured cables. Dedicated side management enables easy routing of incoming and outgoing cables via the integrated brush strips at the top and bottom of the unit.
Compact design
Integrated cable tie points
Lockable front door
10" mounting profiles
Dedicated cable routing area
Use p/n 100-753 Keystone Frame for mounting Keystone Jacks
View More
| | |
| --- | --- |
| Mounting profile | Yes |
| Model | Residential |
| Type of profile rail | L-shaped |
| Number of doors | 1 |
| Width | 400 mm |
| Height | 604 mm |
| Depth | 125 mm |
| Modular spacing | 254 mm (10 inch) |
| With roof plate | yes |
| With front door | yes |
| Side panels included | no |
| Material | Steel |
| Type of surface | Powder coated |
| Colour | Grey White |
| Ral-number | 9002 |
Key Features
Mounting profile: Yes
Model: Residential
Type of profile rail: L-shaped
Number of doors: 1
Width: 400 mm
Height: 604 mm