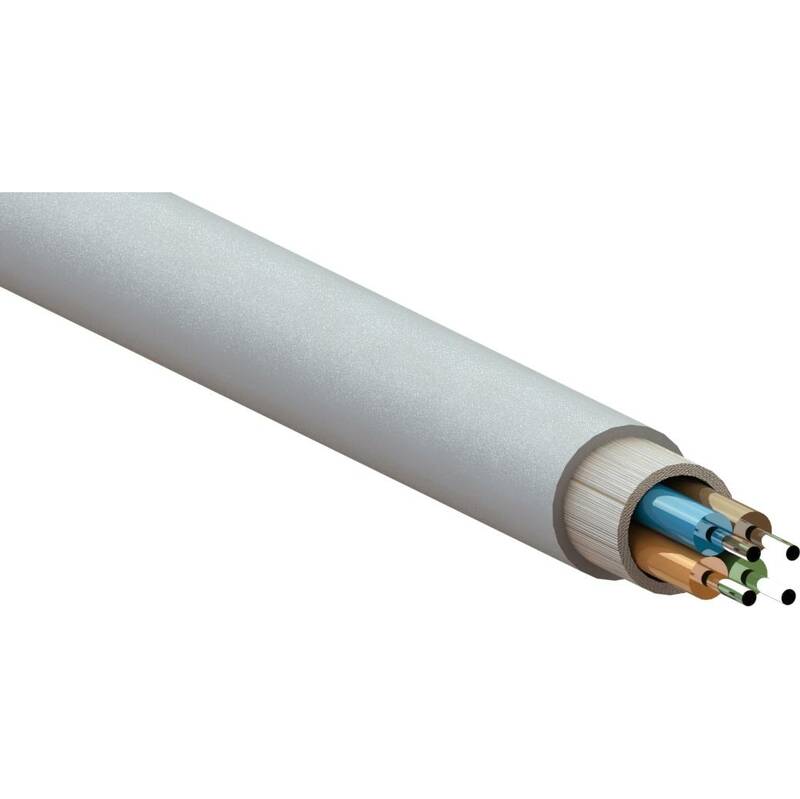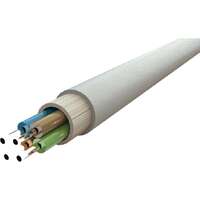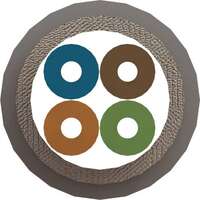 Excel Enbeam OS2 Singlemode FTTx Drop Cable Tight Buffered 1 Core 9/125 Cca White
Part Code: 205-333
Enbeam OS2 singlemode FTTx drop cable tight buffered 1 Core 9/125 Cca white, part of a huge range of OS2 Fibre optic cables fully stocked at Mayflex. Enbeam tight-buffered from 1 to 4-core mini breakout/drop cable is designed for indoor FTTx applications.
The very small diameter, high strength and CPR compliance to Cca, coupled with bend-insensitive fibres makes this cable ideal for behind-the-wall installations in any FTTx or PON network, especially where space is tight.
The cable can be supplied on reels or pre-cut lengths as well as pre-terminated on one end into an outlet box.
Suitable for Internal use only
G.657.A2
LSZH
Euro class Cca s1,d1,a1
View More
| | |
| --- | --- |
| Number of cores | 1 |
| Type of tube | Tight |
| Number of fibres per tube | 1 |
| Fibre type | Single mode 9/125 |
| Category | OS2 |
| Armouring | no |
| Rodent resistant | no |
| Outer sheath colour | White |
| Reaction-to-fire class according to en 13501-6 | Cca |
| Smoke development class according to en 13501-6 | s1b |
| Euro class flaming droplets/particles according to en 13501-6 | d1 |
| Euro class acidity according to en 13501-6 | a1 |
| Halogen free (acc. en 60754-1/2) | yes |
| Flame retardant | In accordance with EN 50399 |
| Low smoke (acc. bs en 61034-2) | yes |
| Outer diameter approx. | 3 mm |
| Ral-number | 9010 |
Key Features
Number of cores: 1
Type of tube: Tight
Number of fibres per tube: 1
Fibre type: Single mode 9/125
Category: OS2
Armouring: no