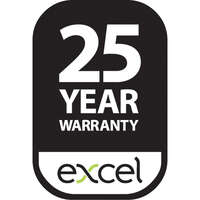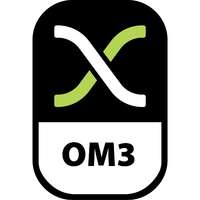 Enbeam HD 6P-12F-LC-OM3 Cassette - loaded with Quad LC Adaptors
Part Code: 208-106
The Excel LC High-Density cassette is designed for the Excel HD 1U panel, which has a capacity for 12 cassettes, offering up to 144 fibres per 1U. A range of cassettes are offered and can be mixed and matched as required to offer a highly dense and flexible system for both LC and MTP connectivity.
The LC cassettes can be spliced (12 magnetic splice protectors are included), direct terminated or pre-terminated offering a truly plug-n-play solution. The cassettes can be supplied with or without pigtails. See the part number table below for all options. The pigtails (if supplied) are 12-colours and loaded to TIA 598 colour standard. The cassettes can be inserted into the panel from the front or the rear and feature 2 physical stops, one installed and one for patching.
The panel also offers full and innovative patchcord management to the front and cable management to the rear.
-High Density 12 fibre LC cassette
Complete with splice protectors
Can be spliced or direct terminated
Pre-termination options
OS2, OM3 and OM4 options
25 Year System Warranty Available
View More
| | |
| --- | --- |
| Suitable for number of fibre cores | 12 |
| With coupling/adapter | yes |
| Type of connector external | LC |
| Type of connector interior | LC |
| Fibre type | Multi mode |
| Apc-type | no |
| Colour | Grey |
Key Features
Suitable for number of fibre cores: 12
With coupling/adapter: yes
Type of connector external: LC
Type of connector interior: LC
Fibre type: Multi mode
Apc-type: no