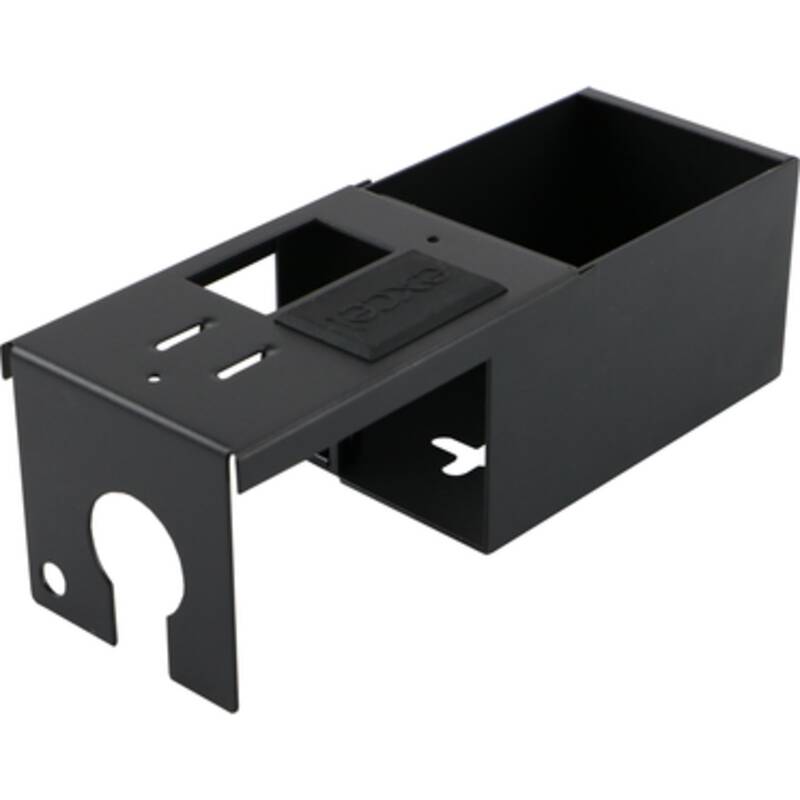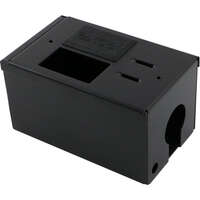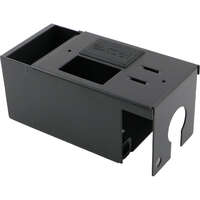 Excel 2 Way GOP Box Plus 25 mm (10-Pack)
Part Code: 350-639
The Excel Grid Outlet Position (GOP) Box Plus has been developed from the successful original versions. This range is available in four versions from 2 Way to 12 Way. The 2 and 4 way are available with a 25mm flexible conduit fixing point. The 4 and 6 way are available with a 32mm flexible conduit fixing point. The range has been developed for fixing to the end of flexible conduit typically where outlets are presented in a grid layout with cable containment mounted within a raised floor system. The GOP Box then has a degree of flexibility to be positioned within the radius of the flexible conduit to suit the office layout. 25 mm and 32 mm "L" Brackets are available to fix the other end of the flexible conduit to the floor slab. GOP Boxes are typically then attached to the underside of the desk, the flexible conduit passing through the floor tile via a grommet.
These Plus versions are enhanced with cable tie saddles adjacent to the conduit fixing point to accept either nylon of hook & loop ties. This permits the cable to be secured if required. Additionally the GOP box has a hole at each end of the upper case to accept self-tap screws for fixing to adaptor plates or bespoke brackets. Supplied with the GOP Boxes are black rubber blanks for the un-used 6c apertures. The 2 way is supplied with 1 blank, the 4 way is supplied with 2 blanks, the 6 way with 4 blanks and the 12 way with 12 blanks. The blanks are also available separately.
The flexible conduit fixing hole is slotted to aid cable installation. As the flexible conduit hole is part of the jack mounting metal work it ensures easy termination of the outlet while maintaining the cable management. The base has two fixing holes for mounting where required. The two parts of the box are assembled with a single machine screw.
GOP Boxes and "L" Brackets are sold in packs of 10 to reduce packaging waste. The flexible conduit is sold separately.
2-Way
25 mm knockout for conduit
25 mm 'L' Brackets available
6c aperture size
Accepts Category 5e, Category 6 or Category 6A
25 Year system warranty
View More
| | |
| --- | --- |
| Surface mounted | yes |
| Floor box/sub-floor mounted | yes |
| Type of fastening | Screwing |
| With outlets / modules | no |
| Suitable for number of outlets / modules | 2 |
| With label space | no |
Key Features
Surface mounted: yes
Floor box/sub-floor mounted: yes
Type of fastening: Screwing
With outlets / modules: no
Suitable for number of outlets / modules: 2
With label space: no