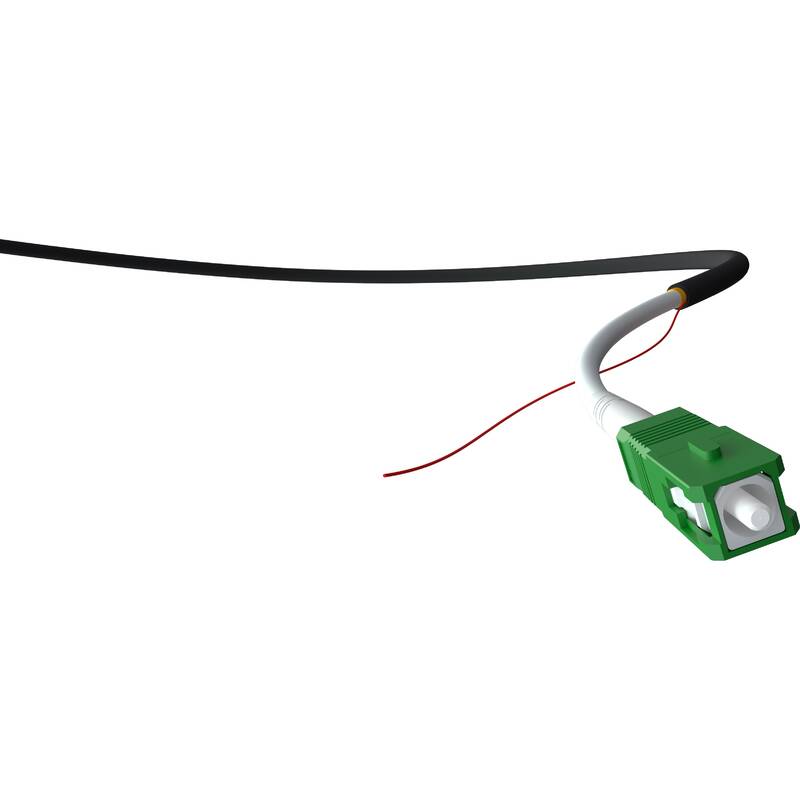 Excel Enbeam OS2 SM G.657.B3 Int/Ext Dual Jacket Drop Cable 1 Core 9/125 SCA-Open 30 m
Part Code: 207-301-30
The Enbeam dual jacket 1 fibre drop cable has been designed for the FTTX market, the cable is designed to allow the transition between internal and external applications without changing cable types, reducing the need to splice.
The cable has an internal grade 3mm tight buffer G.657.B3 fibre covered with additional Aramid yarn and two rip cords this is then covered with a LSZH UV-resistant outer jacket.
The outer jacket can then be stripped back to reveal the internal grade cable to the required length for installation into the building, these cables can be pre-terminated with standard connectors, our new pre-terminated ferrule connection or left as an open ended, saving time and money on site as no external transition/splice enclosure is required.
Suitable for internal/external use
G.657.B3
LSZH
UV-resistant
Euroclass Cca-s1,d1,a1 (Internal core)
PIA approved
View More
| | |
| --- | --- |
| Number of cores | 1 |
| Type of tube | Tight |
| Fibre type | Single mode 9/125 |
| Category | OS2 |
| Rodent resistant | no |
| Outer sheath colour | Black |
| Low smoke (acc. iec 61034-2) | yes |
| Reaction-to-fire class according to en 13501-6 | Cca |
| Smoke development class according to en 13501-6 | s1b |
| Euro class flaming droplets/particles according to en 13501-6 | d1 |
| Euro class acidity according to en 13501-6 | a1 |
| Outer diameter approx. | 4.5 mm |
Key Features
Number of cores: 1
Type of tube: Tight
Fibre type: Single mode 9/125
Category: OS2
Rodent resistant: no
Outer sheath colour: Black